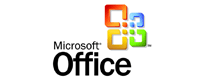 This is a continuous education program for the students who already know MS Office Basic. The Course mainly focusing on the areas where real time working knowledge is needed. Will give more detail in internet
COURSE CONTENT
INTERMEDIATE LEVEL OF MS WORD
Module1:Working with Objects
♦ Shapes, Clipart and Picture, Word Art, Smart Art
♦ Columns and Orderings - To Add Columns to a Document
♦ Change the Order of Objects
♦ Page Number, Date & Time
♦ Inserting Text boxes
♦ Inserting Word art
♦ Inserting symbols
♦ Inserting Chart
Module2: Header & Footers
♦ Inserting custom Header and Footer
♦ Inserting objects in the header and footer
♦ Add section break to a document
Module3:Tables
♦ Working with Tables, Table Formatting
♦ Table Styles
♦ Alignment option
♦ Merge and split option
Module 4: Styles and Content
♦ Using Build- in Styles, Modifying Styles
♦ Creating Styles, Creating a list style
♦ Table of contents and references
♦ Adding internal references
♦ Adding a Footnote
♦ Adding Endnote
Module 5: Merging Documents
♦ Typing new address list
♦ Importing address list from Excel file
♦ Write and insert field
♦ Preview Result
♦ Finish & Merge options
♦ Merging with outlook contact
♦ Merging to envelopes
♦ Merging to label
♦ Setting rules for merges
Module 6: Sharing and Maintaining Document
♦ Changing Word Options
♦ Changing the Proofing Tools
♦ Managing Templates
♦ Restricting Document Access
♦ Using Protected View
♦ Working with Templates
♦ Managing Templates
♦ Understanding building blocks
Module 7: Proofing the document
♦ Check Spelling As You Type.
♦ Mark Grammar Errors As You Type.
♦ Setting Auto Correct Options
♦ Remove the appropriate check marks to disable any unwanted features
INTERMEDIATE LEVEL OF MS EXCEL
Module8:Perform Calculations with Functions
♦ Creating Simple Formulas
♦ Setting up your own formula
♦ Date and Time Functions, Financial Functions
♦ Logical Functions, Lookup and Reference
♦ Functions Mathematical Functions
♦ Statistical Functions, Text Functions
♦ Working with Templates
Module9: Managing Tables
♦ Creating Tables
♦ Naming the Table
♦ Changing the Table Style
♦ Creating a Total Row
♦ Creating a calculated column
♦ Using Filtering in Table
♦ Removing the Duplicate Record
Module10: Sort and Filter Data with Excel
♦ Sort and filtering data
♦ Using number filter, Text filter
♦ Custom filtering
♦ Removing filters from columns
♦ Conditional formatting
Module 11: Create Effective Charts to Present Data Visually
♦ Inserting Column, Pie chart etc.
♦ Create an effective chart with Chart Tools- Design, Format, and Layout options
♦ Adding chart title
♦ Changing layouts
♦ Chart styles
♦ Editing chart data range
♦ Editing data series
♦ Changing chart
♦ Saving chart as template
♦ Summarizing data using spark line
Module12:Analyze Data Using PivotTables and Pivot Charts
♦ Understand PivotTables, Create a PivotTable
♦ Framework Using the PivotTable and PivotChart
♦ Create Pivot Chart from pivot Table
♦ Inserting slicer
♦ Creating Calculated fields
Module13: Protecting and Sharing the workbook
♦ Protecting a workbook with a password
♦ Allow user to edit ranges
♦ Track changes
♦ Working with Comments
♦ Insert Excel Objects and Charts in Word Document and PowerPoint Presentation
Module14: Use Macros to Automate Tasks
♦ Creating and Recording Macros
♦ Assigning Macros to the work sheets
♦ Saving Macro enabled workbook
INTERMEDIATE LEVEL OF MS POWERPOINT
Module15:Hyperlinks and Action Buttons
♦ Inserting Hyperlinks and Action Buttons
♦ Edit Hyperlinks and Action Button
♦ Word Art and Shapes
Module16: Working with Objects
♦ Shapes, Clipart and Picture, Word Art, Smart Art
♦ Change the Order of Objects
♦ Inserting slide header and footer
♦ Inserting Text boxes
♦ Inserting shapes, using quick styles
♦ Inserting Word art
♦ Inserting symbols
♦ Inserting Chart
Module17: Working with Tables
♦ Insert a Table
♦ Table Styles
♦ Formatting a Table Style
Module 18: Working with Charts
♦ Inserting Charts
♦ Formatting Charts
♦ Modifying the Chart Layout
Module 19:Working With Movies and Sounds
♦ Inserting Movie From a Computer File
♦ Inserting Audio file
♦ Audio Video playback and format options
♦ Video options, Adjust options
♦ Reshaping and bordering Video
Module 20:Animation and Slide Transition
♦ Default Animation, Custom Animation
♦ Modify a Default or Custom Animation
♦ Reorder Animation Using Transitions
♦ Apply a Slide Transition, Modifying a
♦ Transition, Advancing to the Next Slide
Module 21:Using slide Master
♦ Using slide master
♦ Inserting layout option
♦ Creating custom layout
♦ Inserting place holders
♦ Formatting place holders
Module 22:Proofing and Printing
♦ Check Spelling As You Type
♦ Setting AutoCorrect Options
♦ Save as video
♦ Save as JPEG files
♦ Save as PowerPoint Show file
♦ Print Preview, Print
INTERNET & E-MAIL
♦ Job Searching, Downloading video and Music
♦ Uploading Video or Music, Voice chatting, Webcam Chatting etc.
Course Name
Duration
Entry requirement
Fee(SGD)
MS Office Intermediate
15 hrs
Basic MS Office knowledge
S$390
Time Slot

Please call 63360244/96503505

or

mail to info.my@gteceducation.com.

We also provides flexible timing to meet the customer's requirement,
Frequently Asked Questions
All the very best for the fure Devolopment..