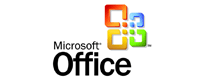 This course mainly focusing on people who don't have any knowledge in computer. The basics of computer and MS Office are covering in this course. Also making the students familiar with Internet and emailing
COURSE CONTENT
MS WINDOWS, COMPUTER BASICS
♦ Computer Basic, Creating Folder, Paint
♦ Directories, input units, Output unit
♦ Central Processing Units
♦ What is hard ware, what is Soft ware
♦ Windows short cut keys
INTRODUCTION TO MS WORD
Module 1: Text Basics
♦ Typing the text, Alignment of text
♦ Editing Text: Cut, Copy, Paste, Select All, Clear
♦ Find & Replace
Module 2: Text Formatting and Saving file
♦ New, Open, Close, Save, Save As
♦ Formatting Text: Font Size, Font Style
♦ Font Color, Use the Bold, Italic, and Underline
♦ Change the Text Case
♦ Line spacing, Paragraph spacing
♦ Shading text and paragraph
Module 3: Working with Objects
♦ Shapes, Clipart and Picture, Word Art, Smart Art
♦ Inserting shapes
♦ Inserting Text boxes
♦ Inserting images
♦ Inserting clip art
Module 4: Working with bullets and numbered lists
♦ Adding bullets and numbering
♦ Page bordering
♦ Page background
Module 5: Header & Footers
♦ Inserting custom Header and Footer
♦ Inserting objects in the header and footer
Module 6: Printing
♦ Page Setup, Setting margins, Print Preview, Print
INTRODUCTION TO MS EXCEL
Module 7: Introduction to Excel
♦ Introduction to Excel interface
♦ Understanding rows and columns, Naming Cells
♦ Working with excel workbook and sheets
Module 8: Formatting excel work book
♦ New, Open, Close, Save, Save As
♦ Formatting Text: Font Size, Font Style
♦ Font Color, Use the Bold, Italic, and Underline
♦ Wrap text, Merge and Centre
♦ Currency, Accounting and other formats
♦ Modifying Columns, Rows, & Cells.
Module 9: Perform Calculations with Functions
♦ Creating Simple Formulas
♦ Setting up your own formula
♦ Sum, Average, Count, CountA
♦ Min, Max functions
Module 10: Create Effective Charts to Present Data Visually
♦ Inserting Column, Pie chart etc
♦ Create an effective chart with Chart Tool
♦ Adding chart title, Changing layouts
♦ Chart styles, Editing chart data range
♦ Changing chart
Module 11: proofing and Printing
♦ Page setup, Setting print area, Print titles
♦ Inserting custom Header and Footer
♦ Inserting objects in the header and footer
♦ Page Setup, Setting margins, Print Preview
INTRODUCTION TO MS POWERPOINT
Module 12: Setting Up PowerPoint Environment
♦ New, Open, Close, Save, Save As
♦ Typing the text, Alignment of text
♦ Formatting Text: Font Size, Font Style
♦ Font Color, Use the Bold, Italic, and Underline
♦ Cut, Copy, Paste, Select All, Clear text
♦ Find & Replace
Module 13: Creating slides and applying themes
♦ Inserting new slide
♦ Changing layout of slides
♦ Duplicating slides
♦ Copying and pasting slide
♦ Applying themes to the slide layout
♦ Changing theme color
♦ Slide background
♦ Formatting slide background
♦ Using slide views
Module 14: Slide Transition and Animations
♦ Apply Transition effects
♦ Modifying Transition
♦ Apply Animation and effects
Module 15: Working with bullets and numbering
♦ Multilevel numbering and Bulleting
♦ Creating List
♦ Page bordering
♦ Page background
♦ Aligning text
♦ Text directions
♦ Columns option
Module Module 16: Working with Objects
♦ Shapes, Clipart and Picture, Word Art, Smart Art
♦ Inserting slide header and footer
♦ Inserting Text boxes
♦ Inserting shapes, using quick styles
♦ Inserting Word art
♦ Inserting Chart
Module 17: Saving & Printing
♦ Save as JPEG files
♦ Save as PowerPoint Show file
♦ Print Preview, Print
INTERNET & E-MAIL
♦ What is Internet?, Receiving Incoming Messages
♦ Sending Outgoing Messages, Email addressing
♦ Email attachments, Browsing, Search engines
♦ Text chatting
Course Name
Duration
Entry requirement
Fee(SGD)
MS Office Basic
15 hrs
Basic Excel Knowledge
S$290
Time Slot

Please call 63360244/96503505

or

mail to info.my@gteceducation.com.

We also provides flexible timing to meet the customer's requirement,
Frequently Asked Questions
All the very best for the fure Devolopment..